"For nearly 40 years Audi has been successfully active in Motorsport to test and continue new technologies for production. Now, we're doing this in Formula E as well. Our first single-seater is a precursor in the field of electric mobility that we'll be ushering in with the Audi e-tron in 2018."
Quoting Peter Mertens above, of the Technical Development department of Audi AG, we're excited to support the Audi brand at Audi Wichita in the development of electric vehicles worthy of the rings. Audi's future e-tron technology, coming in 2019, is all based in the Formula E technology, creating a vehicle with not only sensational performance, but the stability and reliability one would expect of the Audi brand.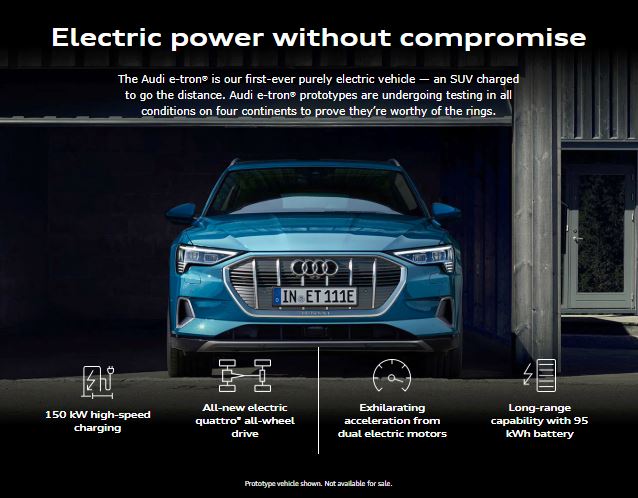 Boasting a 0-60 of 4.6 seconds, and a total range of 310 miles, that can be fully charged within 50 minutes at properly integrated charging stations, the e-tron is perfect for both your everyday driver and the performance vehicle of your dreams. This is accomplished through no less than 3 electric engines throughout the vehicle, powering the four-wheel drive, Audi Quattro, creating an experience that synonymous with the Audi name.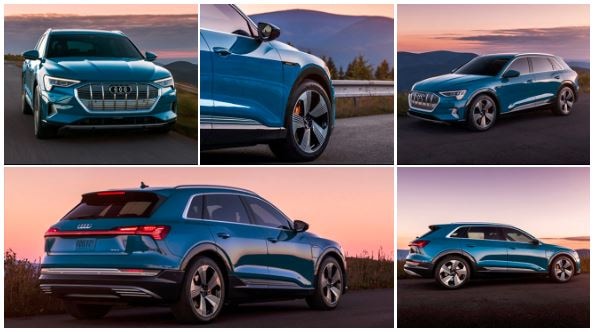 From there, it becomes about the comfort of the driver, both in and out of the vehicle; inside, a completely redesigned interior for the e-tron, with current designs integrating dual touch screen systems with a digital heads up display for all your gauges. Beyond that, easy access to monitor and manage your e-tron from the Audi mobile apps makes it a breeze to ensure your vehicle is charged, set to your temperature, and ready to go when you are. Finally, select packages will allow for Audi Wireless Charging capabilities, meaning parking in your spot in the garage ensures a full charge the next morning, no plug-in required.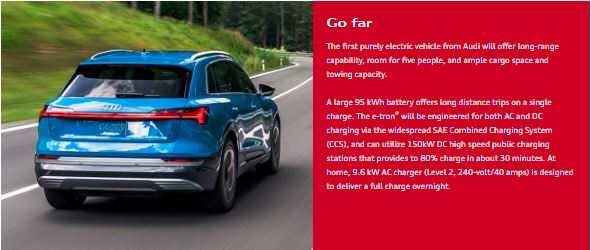 Electrifying the next generation means that from sporty coupes to all-electric SUVs, the next generation of electric vehicle that comes from the legacy of innovation Audi holds will drive you to new levels of quality. Audi Wichita is here to help you find you perfect electric vehicle, and ensure it meets all your needs. Thank you for supporting us, and Audi, as we create a more sustainable future.