There's been a specific trend in the automotive industry revolving around the crossover; specifically, they're typically the best-selling style of vehicle, no matter the brand. So popular has the crossover been, Lamborghini and Bentley both moved away from building only half a million dollar cars and began to produce crossover vehicles. Yet, the consistent trend for crossovers is that they should be these utilitarian based vehicles, built to compromise on style in an attempt to be more useful. More minivan. But thankfully, Audi is here to change that.


Introducing the 2019 Audi Q8, expected to release later this year (keep your eyes peeled for our launch event.) When Audi looked too design this vehicle, they described it as "a fusion of a four-door luxury coupe and a large SUV, with echoes of the Ur-Quattro." The Ur-Quattro is the original Quattro coupe from the 1980s, and that design doesn't go unnoticed. Wide ranging taillights bridged by a long black center piece give a nod to the Ur-Quattro; yet a widened grill compared to the Q7 and sharper headlamps, as well as the low roofline create a sleek, trim appearance to the Q8.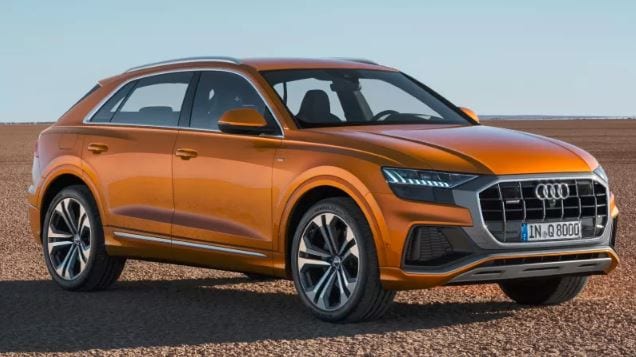 Moving to the interior, aesthetic humility creates for a roomy, driver centric environment, with bountiful leg-space for rear passengers as well. Pulling from the A7 and A8, the two-screen infotainment system, puts vehicle controls from navigation and radio to air conditioning and heated seats just a finger tap away. An elegant gloss across the rest of the dash and subtle lighting create a comfortable space for anyone, while the plush leather seats ensure comfort.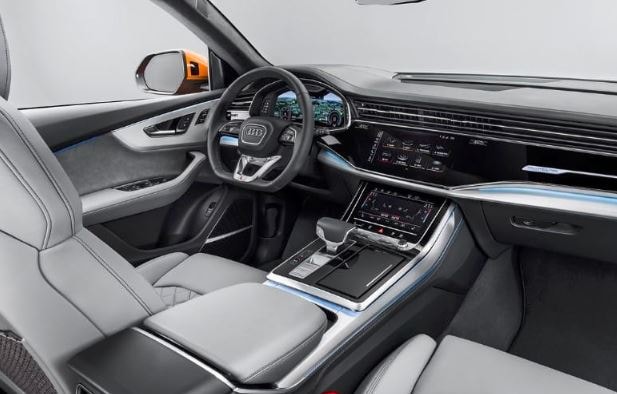 Performance wise, although you shouldn't expect to be racing any Ferraris, the Q8 with a turbocharged 3.0-liter V6 is no slouch. All-wheel drive ensures power is properly split between the wheels, so that no matter the weather, you're in control. A ride that would be described most easily as supple, drivers and passengers will never feel a rough ride, or that they're simply floating along. But that's to be expected, as the Q8 rides on the same suspension systems as the Bentley Bentayga, Lamborghini Urus, and Porsche Cayenne.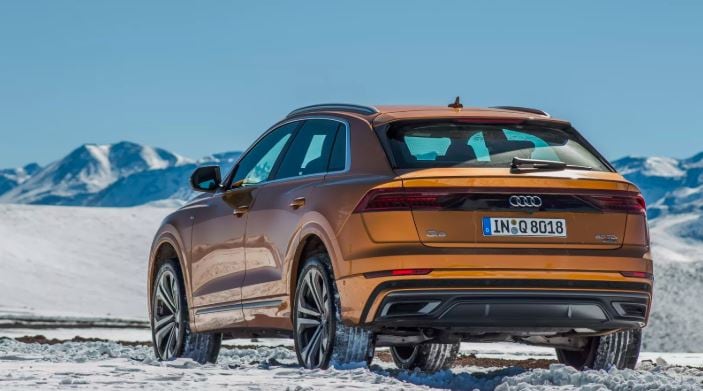 The Q8 is truly about striking that balance between luxury coupe and full-size SUV; an unexpected balance to be honest, but a welcome one, especially in a market flooded with crossovers that can't give the same experience. Find it later this year at Audi Wichita, or order yours today before they arrive!