Rumor has it that Audi will be moving the TT to an electric platform in the near future, however, that's no reason for them to stop producing a few fun, special versions of the TT: Introducing the Audi TT Safari, based off of the 2014 Audi TT Offroad Concept.
A one of a kind design from the Audi team, the Audi TT Safari was developed by the Audi trainee teams and showcased at the Worthersee GTI Car Meet. With an aggressive off-road/rally design, the TT Safari is stunning. The vehicle had been lifted, off-road tires installed, fender flares added, and a completely altered grille that fits yellow rally lights in addition to the yellow headlamps. In addition, the rear of the vehicle has seen the rear windshield removed in favor of storage for a bonus set of off-road tires. All of these additions are fitted with a gray, white, and yellow livery that ensures the rally style of the vehicle can't be missed.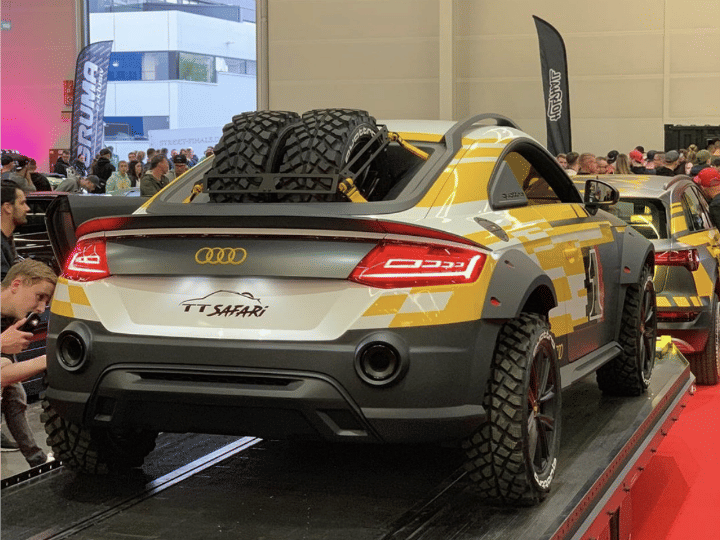 Meanwhile, the interior maintains a similar theme to the color palette, with yellow stitching throughout the seats, yellow seatbelts, and yellow trim across the steering wheel. Even the typical 'quattro' badging on the steering wheel has been replaced by 'Safari' badging in white and yellow. The tech throughout is standard for a 2019 Audi TT, with no center infotainment system, and a digital cluster that can control everything from radio to navigation, all while providing relevant driving information.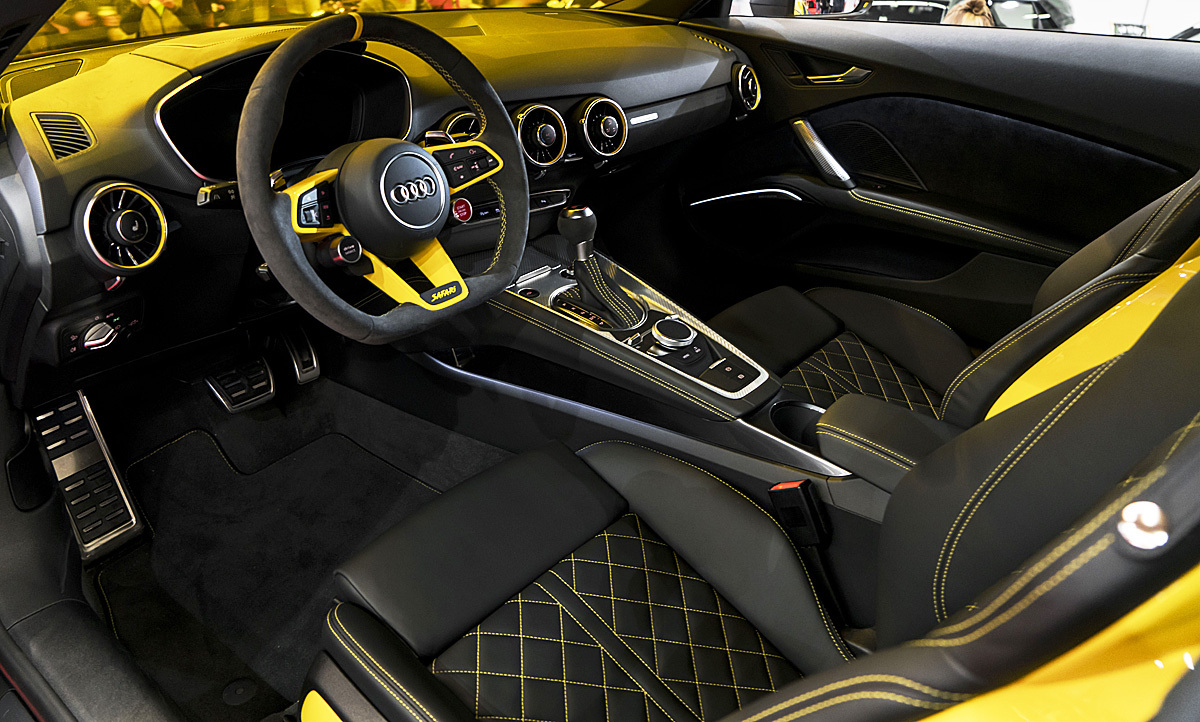 No information was provided on the performance highlights, but Audi TTs are always a thrill to drive; I can imagine that being able to take one off-road or through a snow storm would be even better! Check out a few more of the photos below, and let us know your thoughts in the comments!